Reading Time:
3
minutes
Senior high school brings forth a cast of characters each school year. With large groups of young adults contained in classes and classrooms, it's impossible not to meet stand-out's from the crowd. Without further ado, It's time to meet your classmates.
The Transferee
A fresh face from a different senior high school or middle school, this is the classmate that your batchmates are most curious about. Usually, they're a target of crushes and rumors, depending on their appeal. In a relatively new environment, they tend to keep to themselves so make sure to approach them and make a new friend!
The Teacher's Pet
Regardless of senior high school strands or class, there's always a teacher's pet. Usually seated at the very front of the class, this type of classmate makes SHS their little government. It could be negative or positive. There's the type of teacher's pet that sucks up to your professor to the point of annoyance and there's the type that makes sure everyone is up-to-date with your teacher's mood and topics.
The Source
Pray that you're in the same class as the Source. The Source is, well, the source of every handout, outline, and reminder you need for your senior high school subjects. They're very giving and often times could be taken advantage of – so don't do it! Their responsible nature equips them with the best and most detailed reviewers you will ever need.
Related: 5 Things To Expect in Senior High School
The Musician
Oh, there's a school competition? A surprise birthday performance? A Christmas party? This is your go-to entertainment provider. The Musician can often be found with a guitar case slung onto their backs as they walk with a cool gait. SHS isn't the same without its own soundtrack about teenage woes and decision-making, am I right? You can catch their next set at the back of your classroom every free period.
The Micro-Influencer
She's not Anne Clutz or Tricia Gosingtan – yet. This classmate treats every SHS school event (even every senior high school subject) as an opportunity to create content for their blog. She asks you to like and share her page and Youtube channel where she shares what's in her bag and other Youtube trends. Think what you want about her, her Instagram game's probably on fire.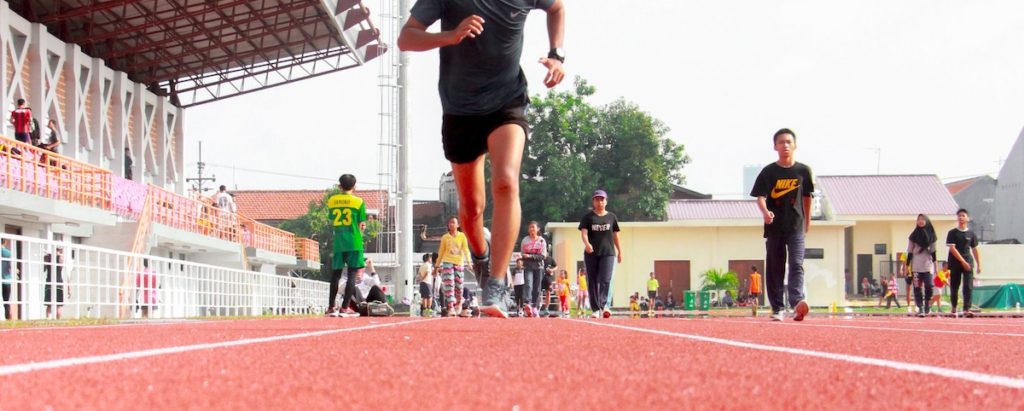 The Athlete
Often stereotyped as "all brawn and no brains" this type of classmate is the person that brings home the trophy for your class every Intramurals week. They usually have two bags – one for class, and another for training. As a matter of fact, you can often find them in the gym training after class. Senior High could just be the start of their professional athlete career! Who knows?
The Couple
Or The Buy One Take One of the batch. These two are inseparable. When you need to find one of them for a school project, just look for the other one – they're a package deal. Except when they're in a fight. These two would most likely be the highlight of your SHS Valentine's days with their big surprises and Instagram stories – reminding you how very single you are.
There are a lot more types of classmates you'll meet this new senior high school year. With these colorful personalities around you, make sure you show your own vibrant and colorful personality as well! And do remember while types do exist, don't expect people to be kept in a box. They're so much more than their most noticeable qualities. Broaden your circle and enjoy this coming year!
---
Learning Links promotes meaningful education and personal growth to help find what students really want for their careers and lives!
Click on the button below to find out how we make great education possible.